new Co2 technology

for Margarine production
We are a world-wide supplier of turnkey margarine processing plants and solutions, and we believe in the future of CO2 margarine and shortening production.
Equipment also available for other refrigerants such as NH3.
The Oils & Fats specialist since 1901
Examples of products:
Table margarine
Puff pastry margarine
Industrial margarine
Shortening
Ghee
AMF – Anhydrous milk fat
Low fat butter
Texturised butter
CBS – Cocoa butter substitute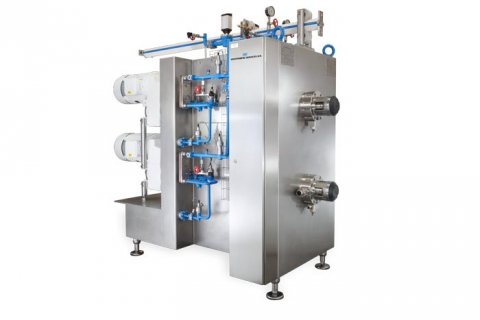 We have more than 120 years of experience in 4 generations. Click here to contact our team who will assist you in identifying the appropriate solution for your specific oils and fats processing line. Do you want to learn more about our new innovative oils and fats CO2 crystallisation technology? Explore our Polaron series here.
New crystallisation equipment
Do you need new machines for your margarine production?
Need new spare parts?
Are you looking for new spare parts for your margarine equipment?
Service on your equipment
Would you like to keep your machines running?
Second-hand equipment
Are you interested in second-hand margarine equipment that has been completely refurbished?
Complete turnkey crystallisation plants
You only have to shop in one place to get all the equipment for your production line.
Latest news
We continue to develop new solutions for you. Here you can read our news announcements.
danish design
world-wide experience
Gerstenberg Services A/S offers high pressure equipment and a wide range of spare parts of the margarine production, all in redesigned and improved version and now in more durable materials.
Projects completed worldwide
Projects completed worldwide