Gerstenberg Services – Your supplier of equipment and spare parts for the margarine industry
Gerstenberg Services was founded in 2013 and supplies innovative quality equipment of the Polaron series with outstanding features for production of margarine, shortening, ghee, low fat spreads, CBS, butter spreads, AMF, texturised butter and related products within the yellow fat and edible oil industry, based on long-term experience.
Our main machine is the Polaron scraped surface heat exchanger (SSHE) which is designed for direct cooling with the natural refrigerant CO2 and thus helps food manufacturers improve cooling capacity and reduce energy costs. The Polaron SSHE can also be supplied for cooling with NH3 or R507.
Our Polaron series also comprises high pressure pumps, pin rotor machines and pilot plants.
In addition, we offer a wide range of spare parts for Perfectors and other existing Gerstenberg equipment, all in redesigned and improved version and in more durable materials. Although the parts have been redesigned and materials have been changed the parts are still fully interchangeable with standard parts.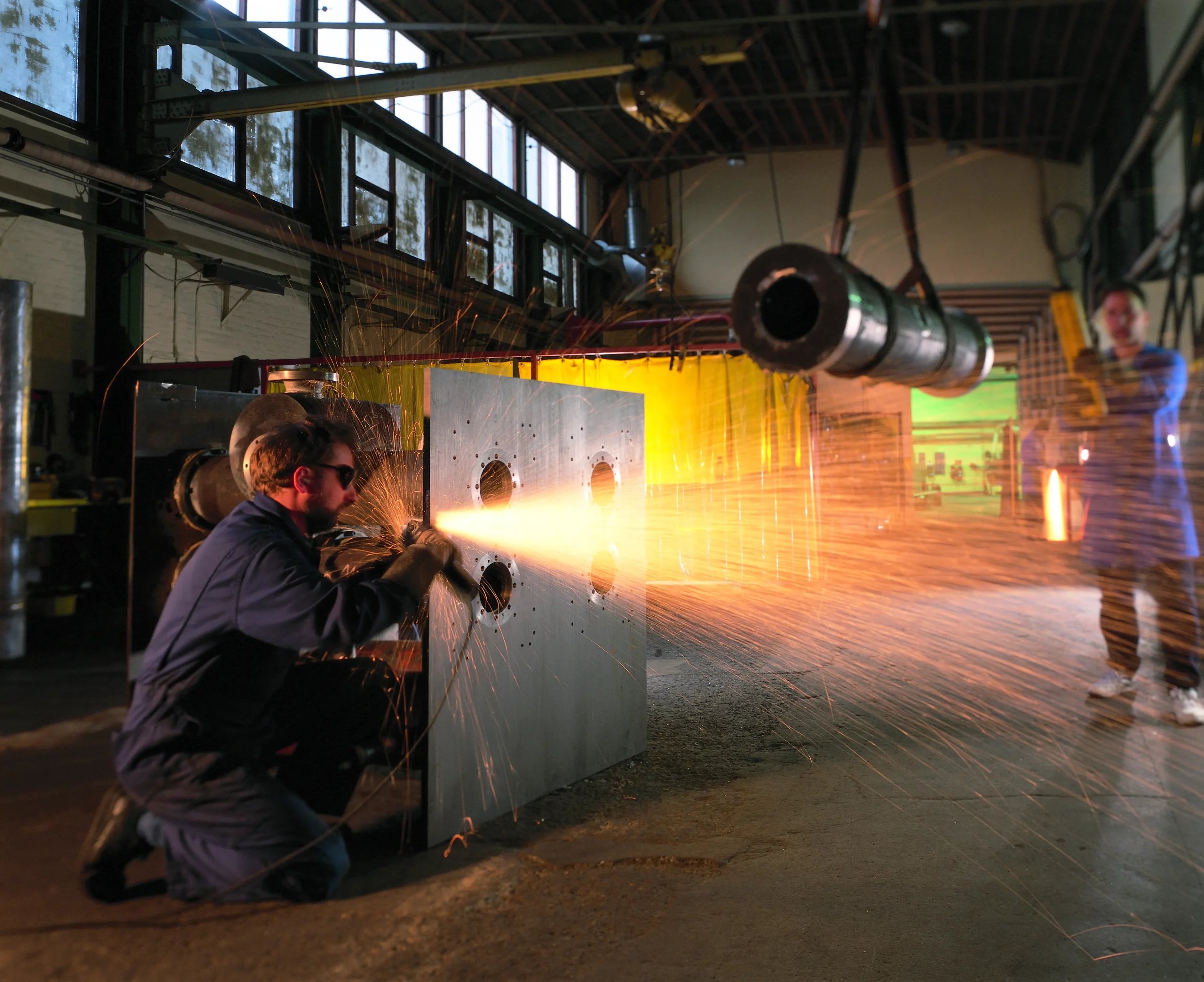 We also offer preventive maintenance, service overhauls and onsite refurbishment of existing equipment. All materials in contact with the product are food-approved and fully traceable.
History
Gerstenberg Services was founded as a subsidiary to Gerstenberg & Agger which has existed since 1901 when it was founded by the two engineers Aage Gerstenberg and Christian Agger. In 1916 the Gerstenberg family became the sole owner of the company, which in the first few decades primarily earned its money as consulting engineers.
In the subsequent decades Gerstenberg & Agger specialised in the development, production and installation of equipment for the food industry, and at the end of the century the company was the leading manufacturer of food processing plants in the world.
In 2004 Gerstenberg & Agger acquired Schröder GmbH. The year after the two companies merged all main activities and transferred them to the new subsidiary Gerstenberg Schröder which was sold to SPX Flow Technology in 2010.
In 2013 a new subsidiary to Gerstenberg & Agger, the company Gerstenberg Services, was formed to provide future and former clients with new products and spare parts.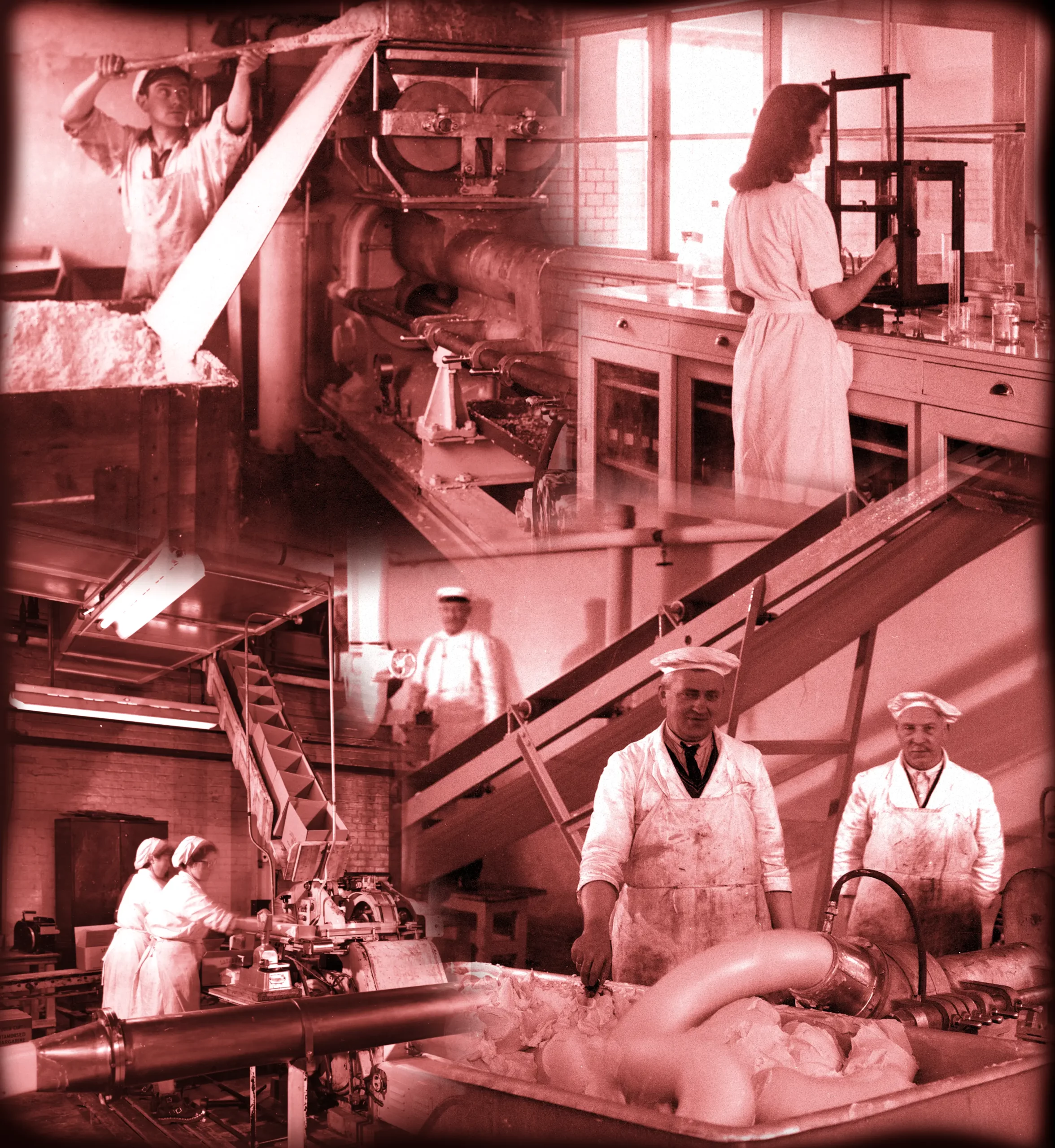 The major milestones - our path to achievement

1901
Aage Gerstenberg and Christian Agger establish Gerstenberg & Agger A/S (G&A) as a consulting engineering company.

1923
G&A manufactures the world's first reliable flake-producing single drum for the production of margarine.

1932
G&A obtains a patent for the COMPLECTOR – a continuous vacuum-kneading machine for both table and industrial margarine.

1940
G&A becomes the first company in the world to introduce hard chromium plated chilling drum surfaces for scraping off chilled fatty products.
1956
G&A introduces the first reliable tubular chiller – the PERFECTOR. G&A also opens its first factory, A/S Gerias Maskinfabrik.

1956
The BULLDOG knife gets patented. The knife system ensures clean scraping due to the constant centrifugal force affecting the heavy knife holders.

1965
G&A introduces continuous tubular chilling lines. These can be connected directly to fully automatic, synchronised bulk packing machines.

1968
The MAYONATOR is invented – a Scraped Surface Heat Exchanger that works continuously to heat and cool high-viscosity products.

1970
G&A designs complete processing plants for margarine production.

1985
G&A opens its second production facility, GandA maskinfabrik A/S.

1987
G&A invents the FLOW DIVIDER, primarily for directing a product flow to several packing machines simultaneously.

1991
G&A introduces the INVERTER, to ensure a stable water-in-oil phase in low fat spreads.

1992
G&A introduces the FC-60 packing machine. Computer controlled, this machine features a 'flying cut' device for multiple block and slab sizes.

1993
G&A develops the high pressure, low-noise aseptic plunger pump with a maximum capacity of 14,000 l/h and a maximum design pressure of 160 bar.

1995
G&A develops the RAZOR knife system, which ensures high durability, easy maintenance and faster CIP cycles.

1997
G&A introduces the new JUMBO PERFECTOR with a capacity of up to 18,000 kg/h.

1999
G&A launches the next generation of sophisticated packing machines in the FC series – the FC:2000.
2000
G&A acquires the Consistator® series of light- to medium-duty Scraped Surface Heat Exchangers.

2001
G&A celebrates its 100 year anniversary and launches an updated version of equipment for mayonnaise and salad dressing.

2004
G&A acquires Schröder GmbH and dominates the world market of Scraped Surface Heat Exchangers.

2005
Gerstenberg Schröder A/S is formed as a subsidiary of Gerstenberg & Agger A/S.


2010
SPX acquires Gerstenberg Schröder A/S.

2013
Gerstenberg Services A/S is formed to take care of spare parts and new products.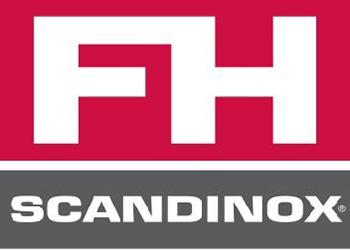 2018
FH Scandinox A/S acquries 75% of the shares of Gerstenberg Services A/S
Our founder G&A has been the Oils & Fats specialist since 1901, and our Polaron series covers advanced high pressure crystallisation equipment. Explore the Polaron series by clicking here.