The Polaron margarine pilot plant
Investing in the future
One of the major challenges faced by today's manufacturers is the ever-increasing demand for new products, and to survive in this fast-moving industry your product development activities must be efficient and cost effective.
The Polaron margarine pilot plant gives you the freedom to be creative without having to invest heavily in raw materials, manpower and energy. You can alter ingredients, optimise and test new recipes and rapidly reset parameters for test runs of the different product formulations.
Polaron pilot plant
Our pilot plant is a cutting-edge solution for the crystallisation of yellow fat products. It allows for the testing and improvement of existing products, as well as the development of new recipes and small-scale production for market testing. Incorporating the latest technology and ideas, the Polaron pilot plant is the latest advancement in margarine production.
Designed for easy operation
The Polaron margarine pilot plant is a flexible tubular scraped surface heat exchanger test unit.
The centre of the Polaron margarine pilot plant is the Polaron pilot SSHE available with up to four processing cylinders mounted on a stainless steel frame. The Polaron pilot SSHE is for direct cooling with CO2 (R744) or NH3 (R717) and designed for a working pressure of up to 120 bar.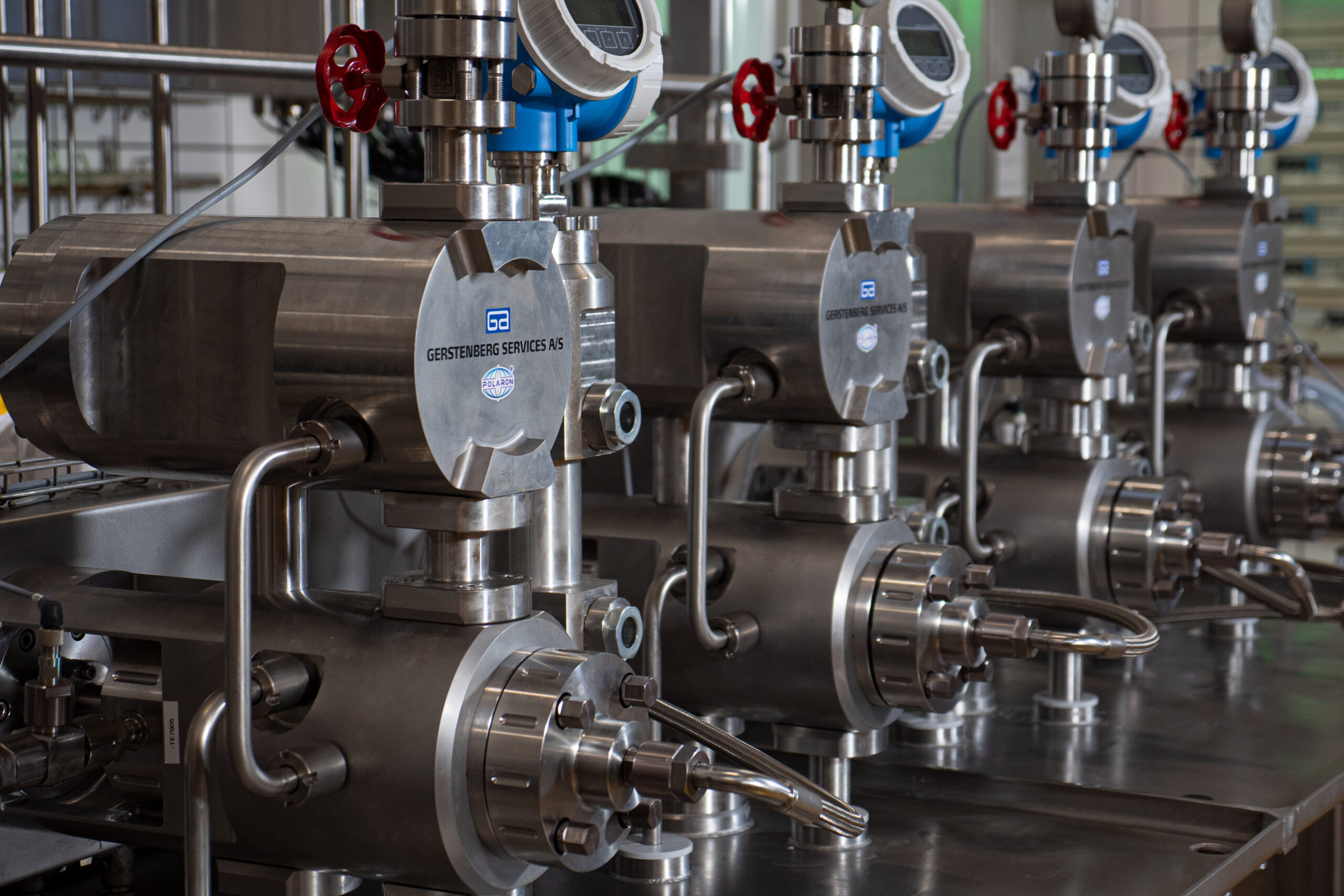 The Polaron pilot plant equipment also covers a pilot high pressure pump and a pilot pin rotor machine, also designed for a working pressure of up to 120 bar.
The pilot pin rotor machine is available in different sizes with cylinders each consisting of up to three sections offering the possibility of having three different volumes per cylinder.
A pilot resting tube mounted on a stainless steel mobile frame, N2 equipment for the pilot pump as well as a pilot homogenising arrangement are also available.
Furthermore, a pre-fabricated pilot emulsion preparation plant constructed on a stainless steel frame as well as pilot emulsion tanks mounted on a mobile frame with four sanitary wheels can be added to the Polaron pilot plant.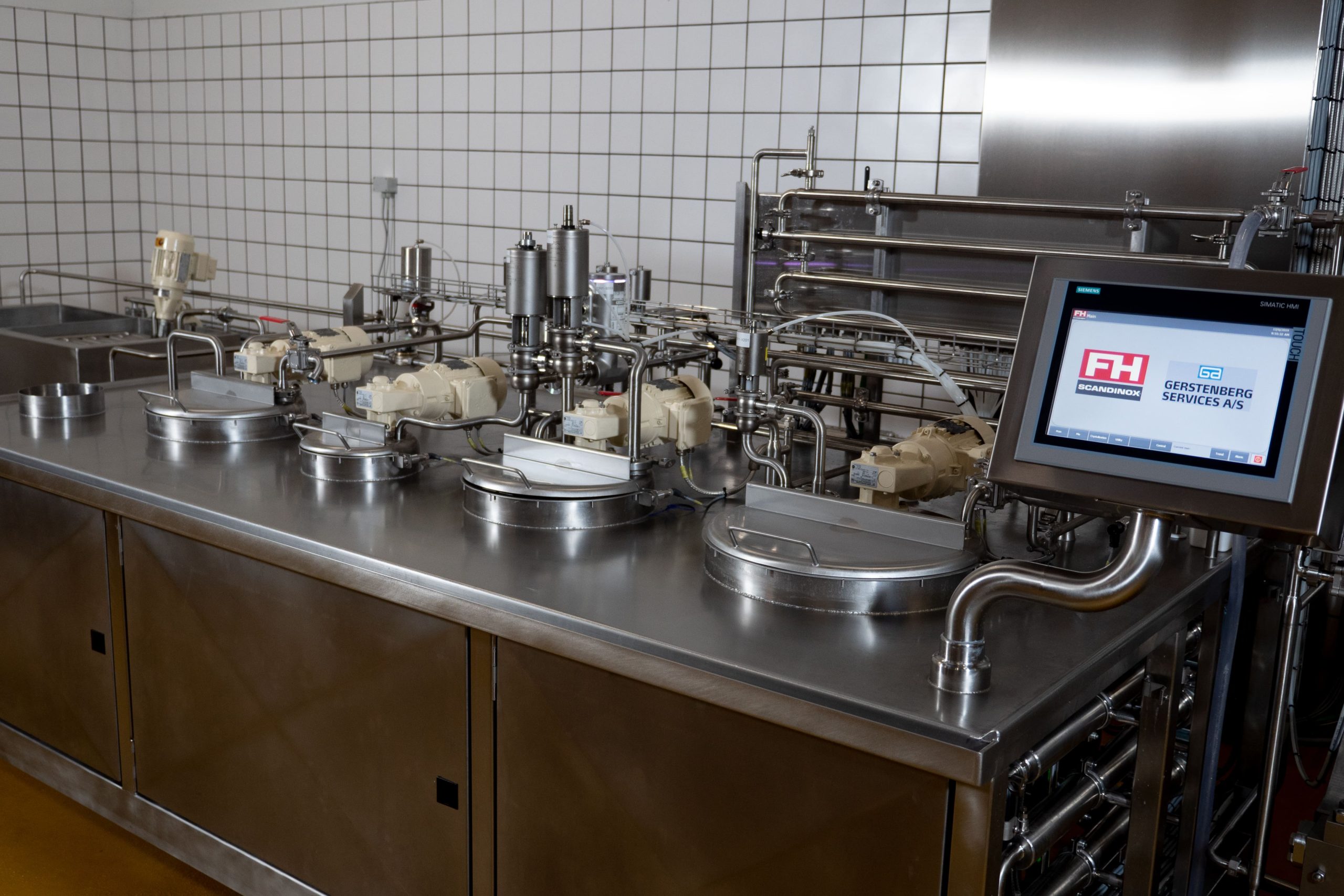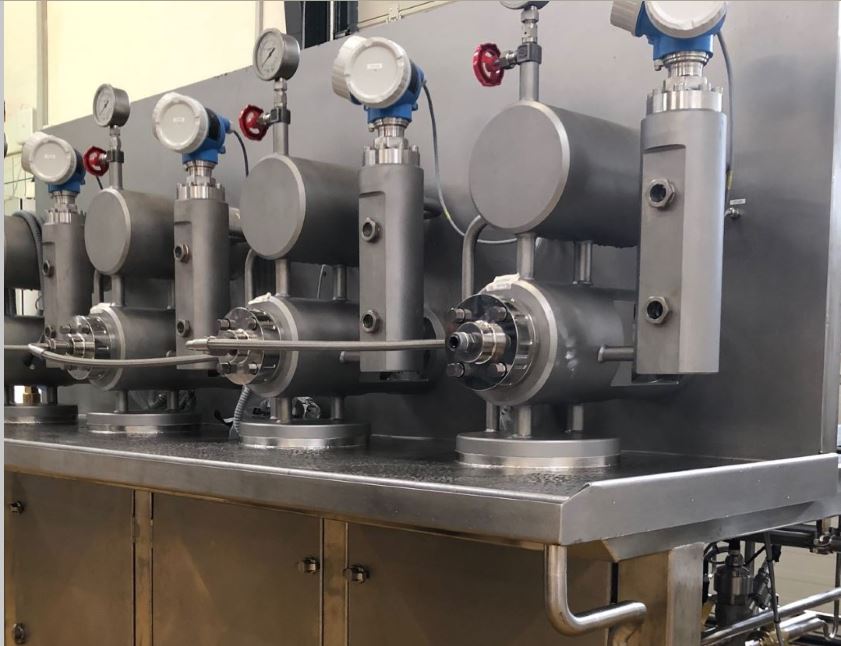 danish design
world-wide experience
Polaron is a registered trademark of Gerstenberg Services and covers the series of advanced high pressure crystallisation equipment.