POLARON PIN ROTOR MACHINE
Maximising efficient pin rotor machine of a factory-friendly design. 
The Polaron pin rotor machine and the Polaron plasticator are kneading and plasticising units ensuring proper crystallisation and a homogeneous product.
The pin rotor machine/plasticator plays a key role in the manufacture of a wide range of margarine and shortening products. A well-designed machine gives you the flexibility to work your products under high or low pressure, and at variable speeds, allowing you to achieve consistently superb results. Whether it is that extra degree of plasticity in puff pastry margarine or the ideal viscosity for filling soft table margarine or shortening, the Polaron rotor machine/plasticator takes you one step closer to perfection.
By kneading and working the product under high or low pressure and at variable speeds, pin rotor machines/plasticators are able to optimise the product texture for ideal results.
As well as guaranteeing excellent results, the Polaron rotor machines/plasticators offer another important benefit; they can be adjusted to knead at various intensities for exactly the right length of time. This gives you the freedom to change oil types according to market availability and demand, so whenever oil prices fluctuate, you can maximise savings without compromising the quality of your final product.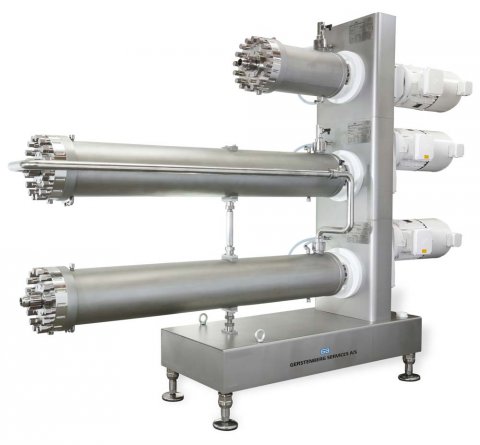 GERSTENBERG POLARON PIN ROTOR & PLASTICATOR
Design
It is possible to mount up to three cylinders on one frame, and thus the extra kneading of your product can easily be fitted into your production line as little floor space will be required.
Our Polaron machine can easily be cleaned and sterilised using CIP and are designed for easy and simple maintenance and servicing. Furthermore, they comply with the 3-A Sanitary Standards, with all product-contacting parts made in AISI 316 and semi-balanced seals of sanitary design.
The Polaron rotor machine and the Polaron plasticator are designed for a working pressure of up to 120 bar.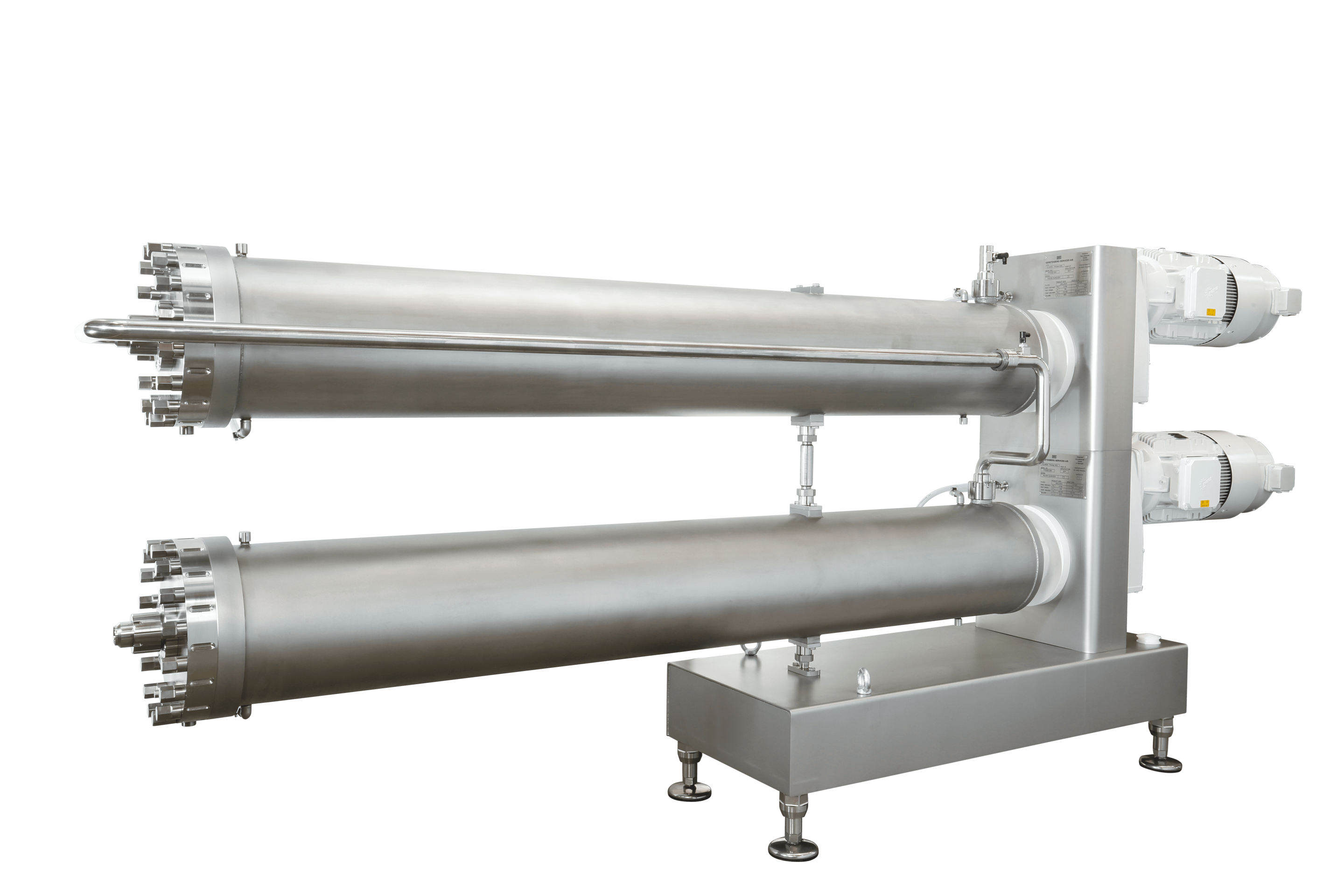 danish design
world-wide experience
Polaron is a registered trademark of Gerstenberg Services and covers the series of advanced high pressure crystallisation equipment.