Polaron SSHE – The most versatile tubular scraped surface heat exchanger in the fat crystallisation industry.
The Gerstenberg Polaron SSHE is a flexible high pressure tubular scraped surface heat exchanger for production of margarine and related products.
Examples of products:
Table margarine
Puff pastry margarine
Industrial margarine
Shortening
Ghee
AMF – Anhydrous milk fat
Low fat butter
Texturised butter
CBS – Cocoa butter substitute
Refrigerants:
CO2 (R744)
NH3 (R717)
R507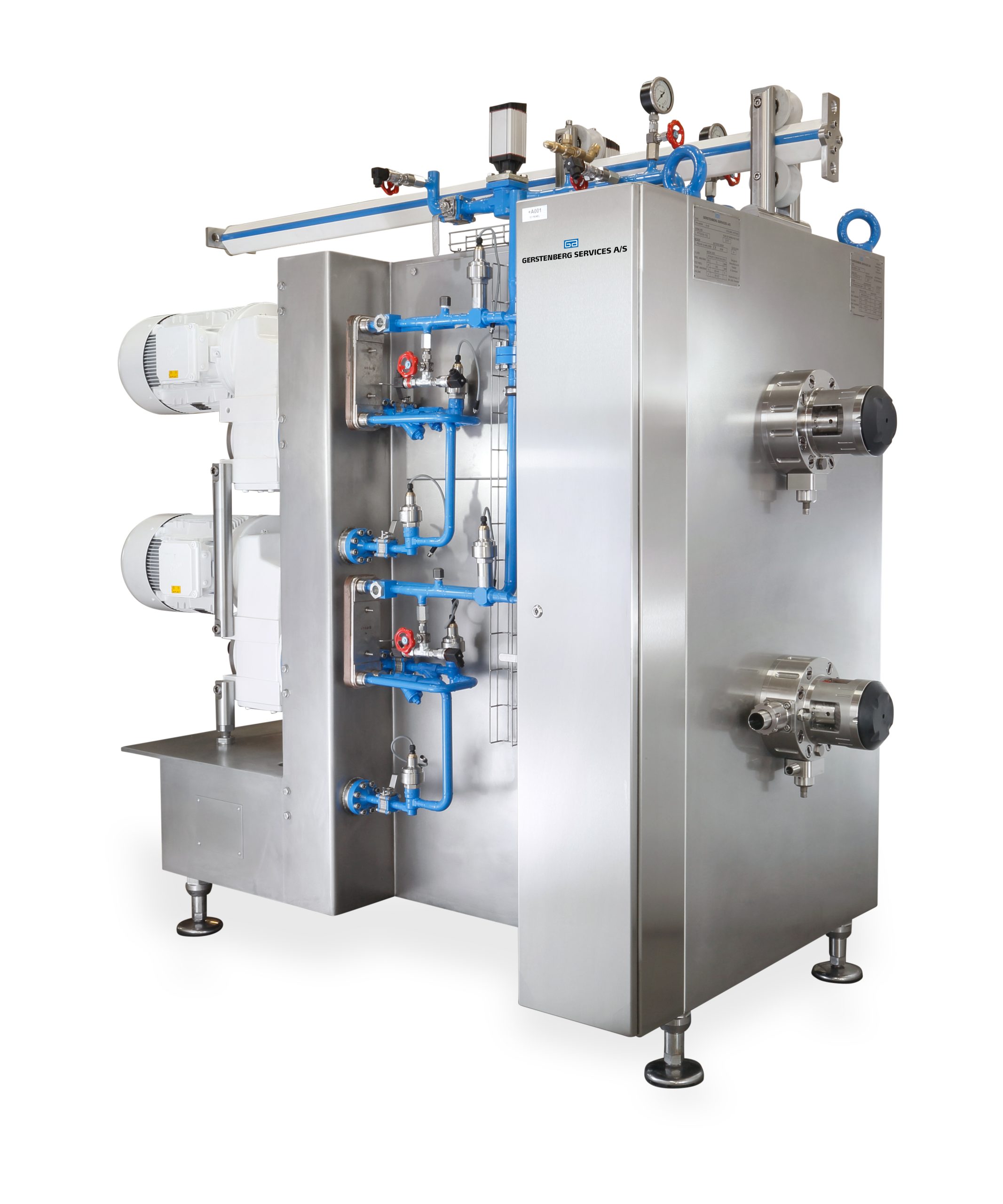 Gerstenberg Polaron SSHE
The Polaron SSHE is the most versatile tubular scraped surface heat exchanger in the oils and fats crystallisation industry, specially designed for direct cooling with the natural refrigerant CO2 (R744) resulting in energy savings due to unsurpassed heat transmission and products of very high quality. It can also work with NH3 (R717) and R507.
Easy maintenance
The Polaron SSHE meets the hygiene requirements of the food industry and offers easy and simple maintenance and servicing. Furthermore, it can easily be cleaned and sterilised using CIP and meets the increased market demands for food safety and hygienic design and complies with the 3-A Sanitary Standards, with all product-contacting parts made in AISI 316 or better. The wearing parts of the water shaft seals are easily exchanged, which guarantees secure and quick service.
Design
The Polaron SSHE is designed for a working pressure of up to 120 bar depending on product and capacity. The Polaron SSHE is available in two versions, a short one and a long one – that is why our Polaron SSHE is the most flexible scraped surface heat exchanger of its kind within the fat crystallisation sector.
Interested in knowing more?
Don't hesitate to reach out to us if you have any questions about our technological know-how.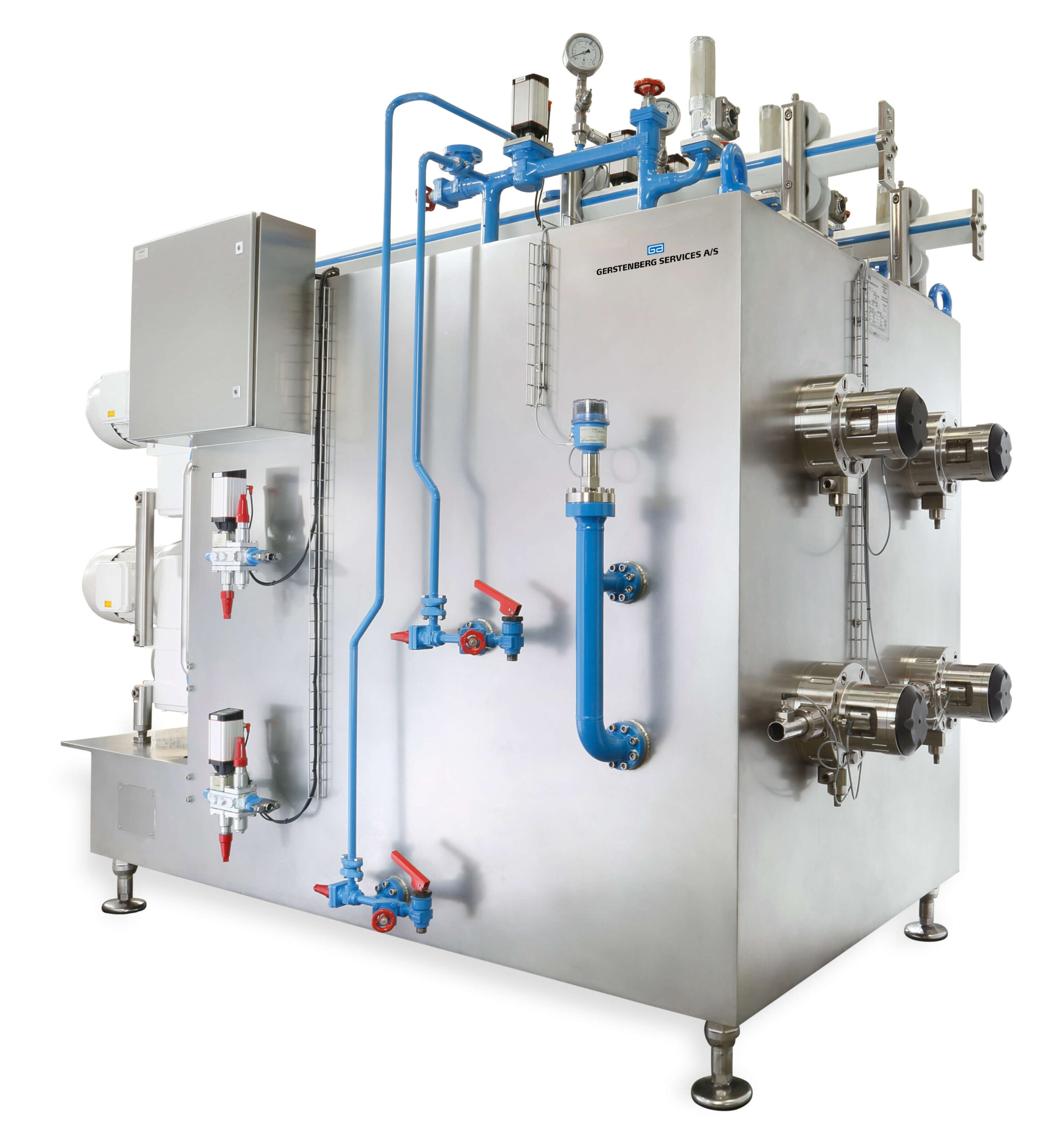 danish design
world-wide experience
Polaron is a registered trademark of Gerstenberg Services and covers the series of advanced high pressure crystallisation equipment.